cooking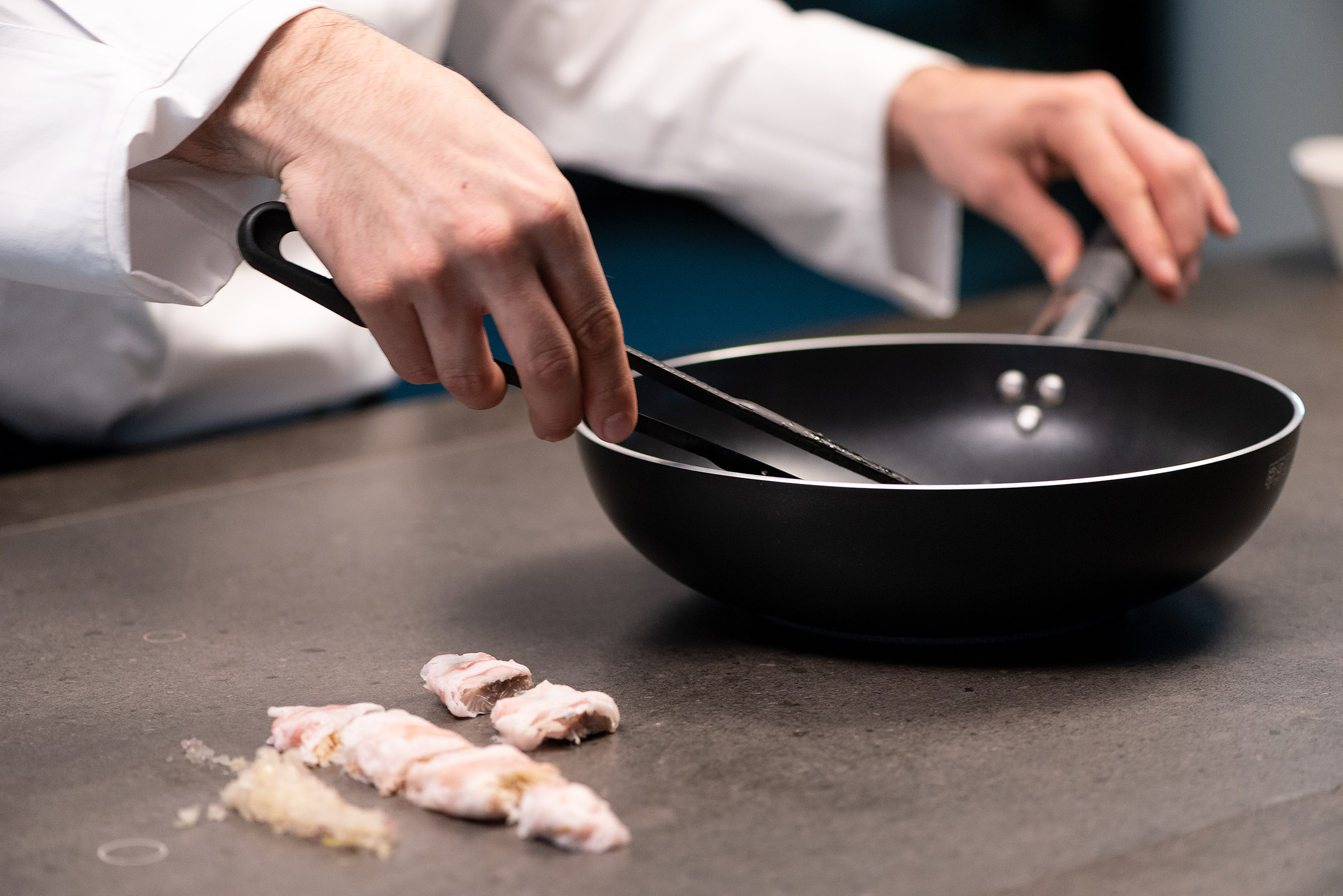 Roast herring and bacon roll tied with chives, on an orange carrot cream, decorated with yoghurt and chives.
Germany

events
Our truck went to England last week for Grand Design Live, an important event for design fans, who meet here every two years to discover new decorating and design trends, consult the experts and find new inspiration.
United Kingdom

cooking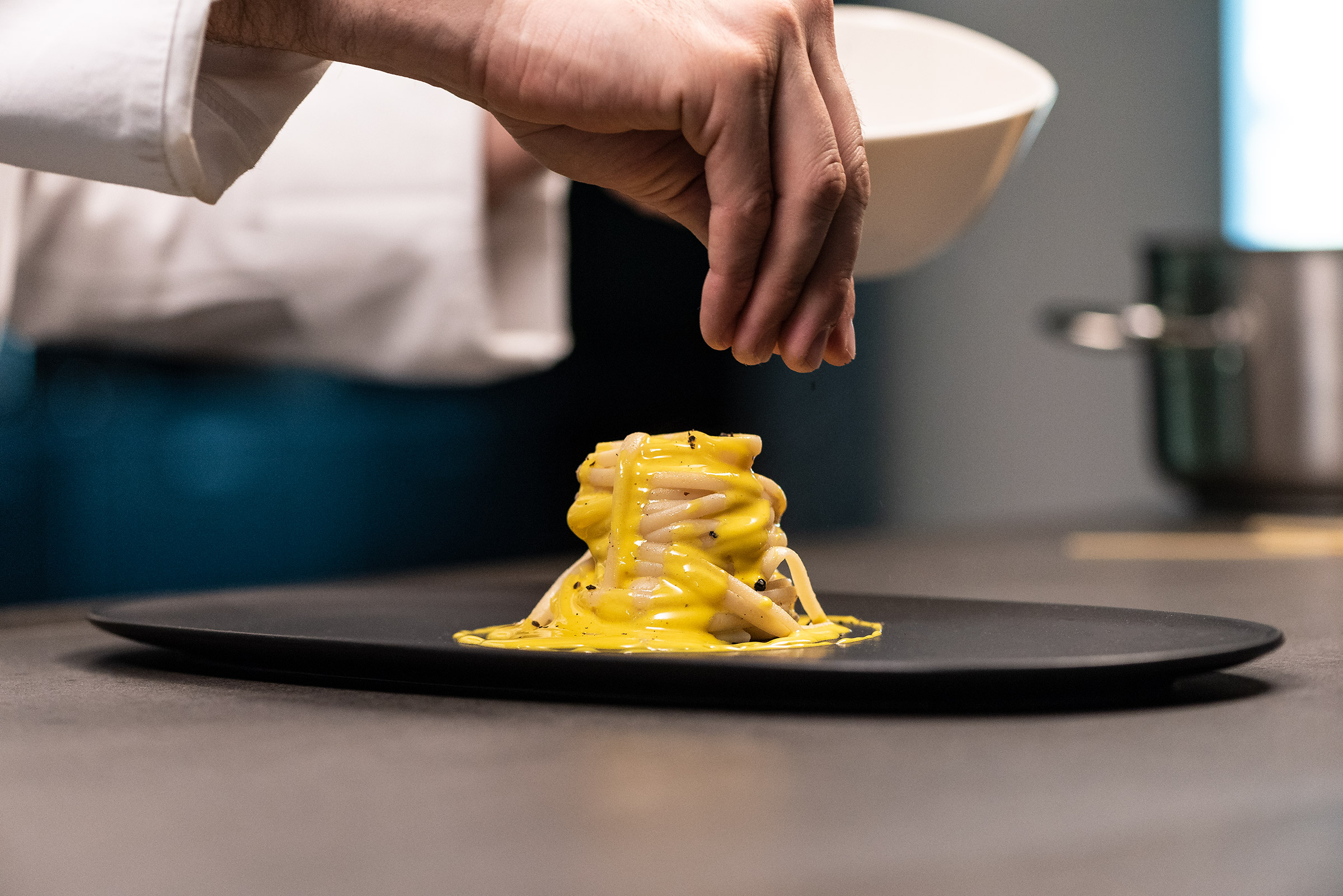 A black plate, a nest of large spaghetti with a yellow sabayon of egg yolks, crispy bacon and crushed black pepper to garnish.
Italy

events
After Germany, our truck set off for Italy for a new "Around the Top" event.
Italy

events
This time we started in Hamburg, the first stop of the new series of events that will see us busy all over Europe in coming months.
Germany

cooking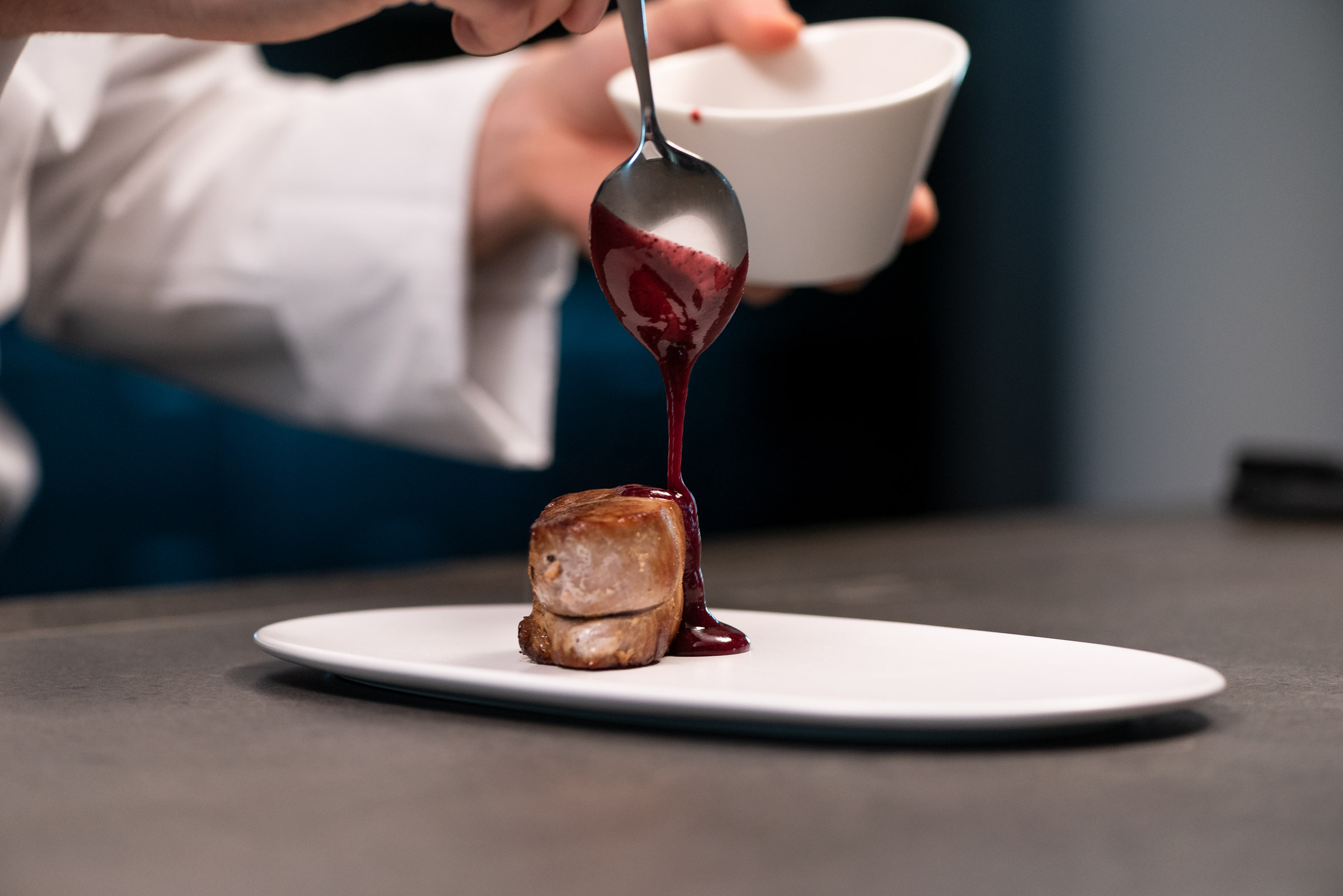 Pork fillet tied with string, seared in the pan and accompanied by a (dark red) berry sauce and (pale yellow) alioli on a white plate.
Spain

cooking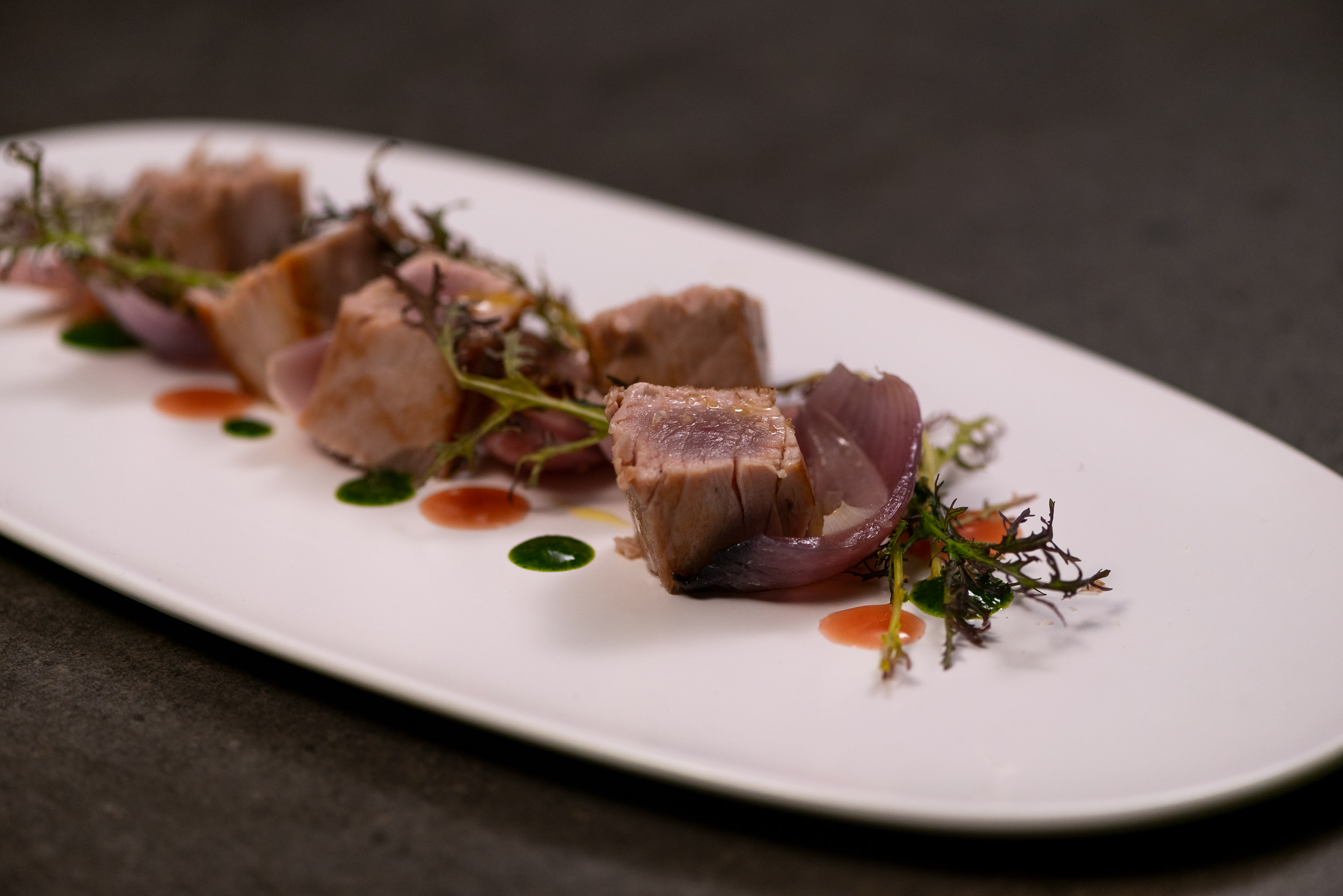 A sliced tuna steak seared outside and raw inside, on stewed Tropea onion and pomegranate seeds, green and red drops of parsley and pomegranate coulis on a black plate.
Italy

events
The last stop on our summer tour of Europe.
United Kingdom

cooking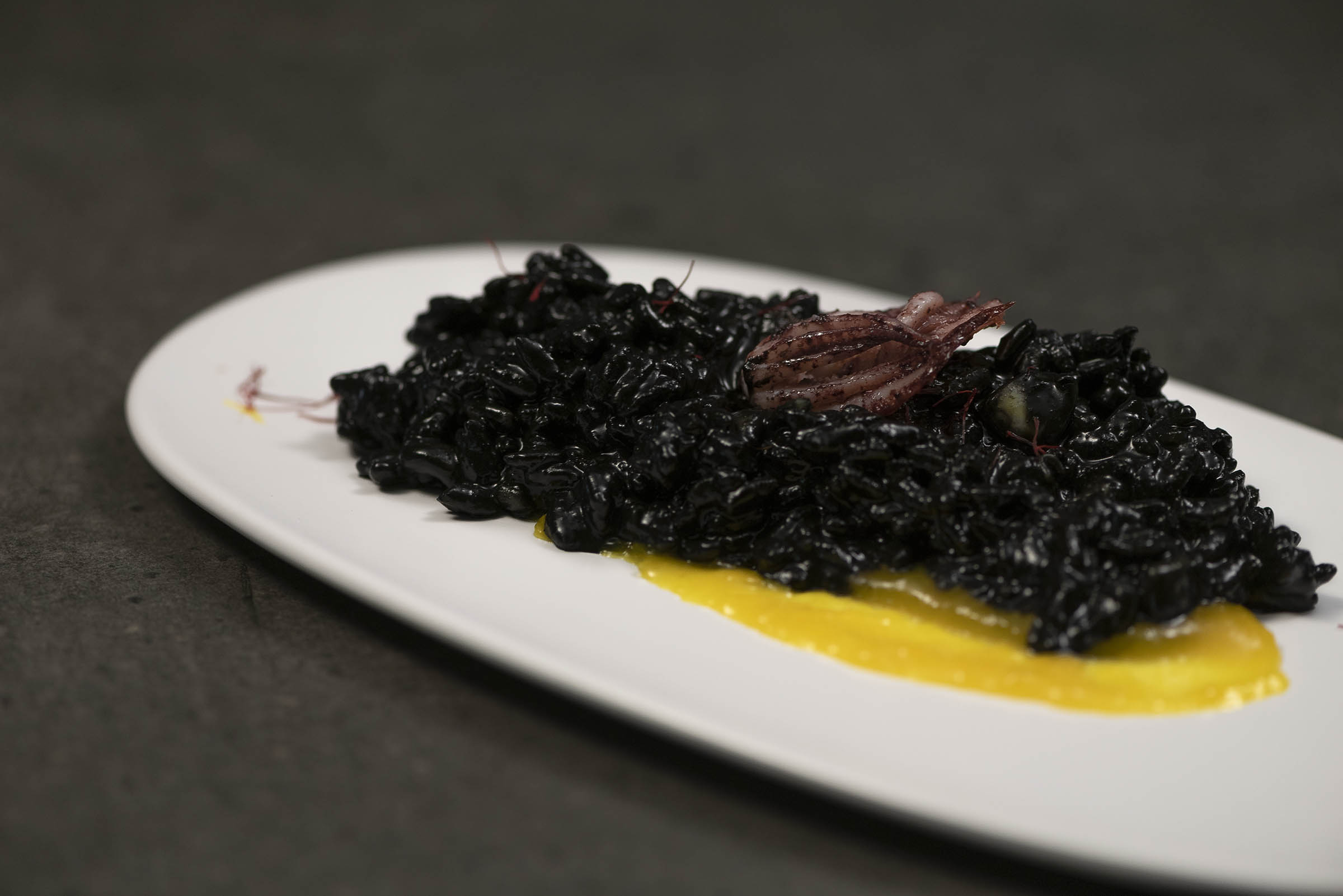 A white plate with splashes of thick (yellow) saffron sauce, (black) rice in the centre and a whole (white) calamaro cut and curled Japanese style on top of the rice.

events
We're back in Spain, this time to participate in a special roadshow with our partner and exclusive distributor Cupa Stone.
Spain

cooking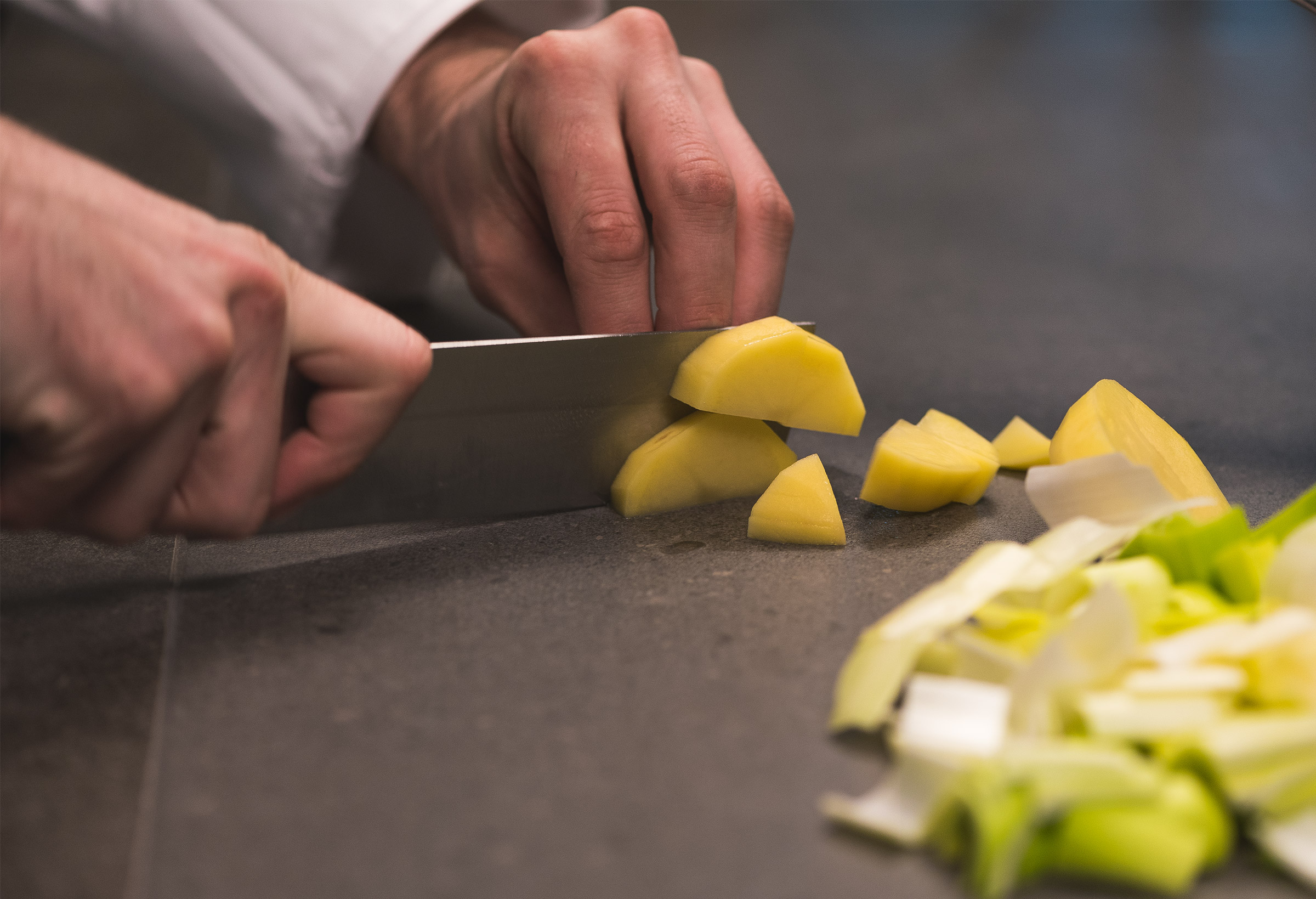 Leek cream (pale green) in a deep white dish with a broad rim, decorated with beansprouts, shredded fried leak and red drops of paprika sauce.

events
We're back in Germany for more events in our "Around the Top" tour.
Germany

cooking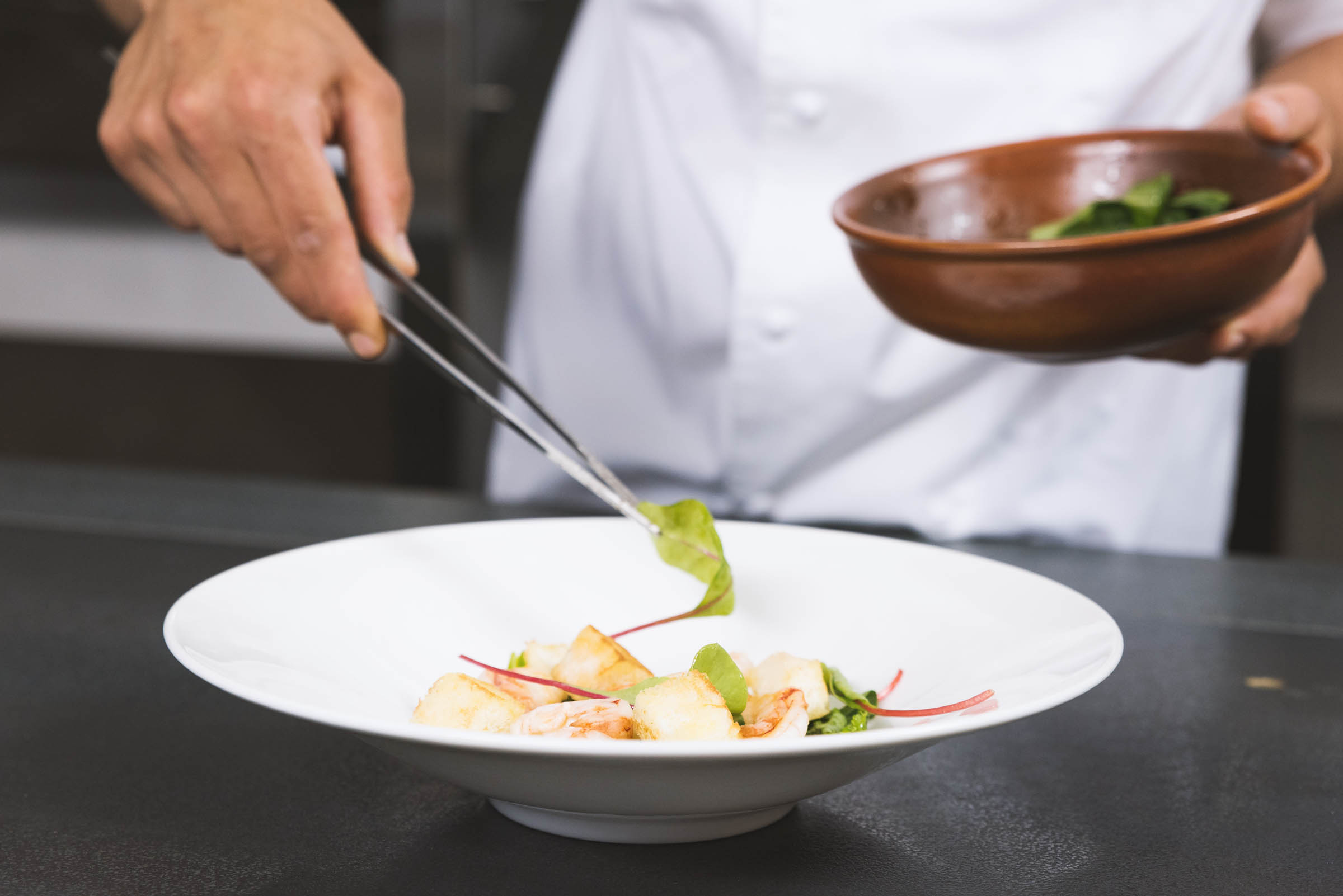 A fresh, flavourful Italian dish, tiger prawn salad combines summer greens with toasted sesame seeds, seared tiger prawns and croutons. The finishing touch is the dressing: ginger and prawn juice. Here's how to make it.
Italy

cooking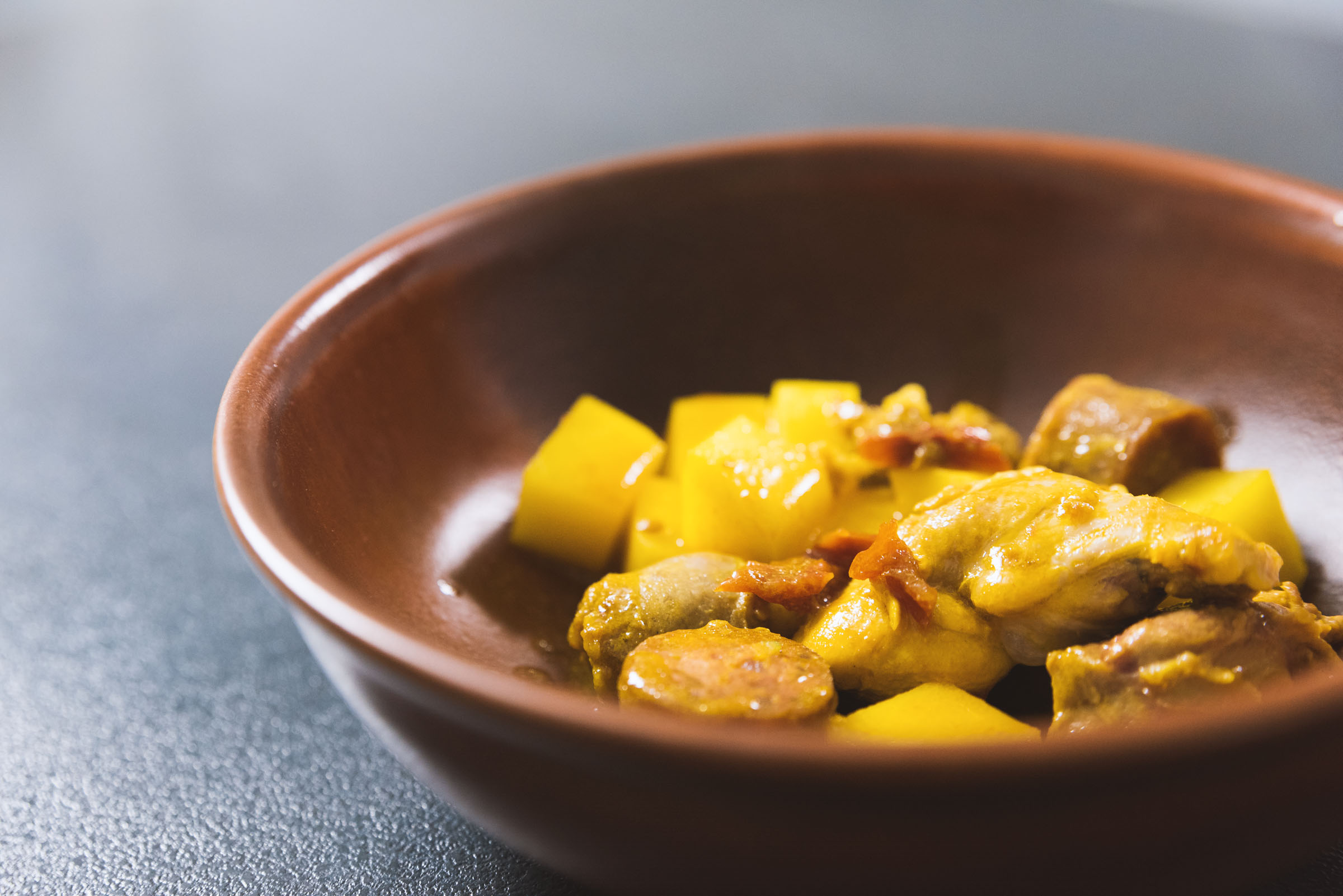 A traditional dish from Ibiza, Sofrit Pagès is a peasant stew made from lamb, chicken and pork. Traditionally made on holidays, especially Christmas, it can now be found year-round in restaurants in the interior of the island.
Santiago de Compostela
23-MAR-18

events
After visiting the Balearic Islands, our truck reached Portugal to then return to Spain again for two legs of the Around the Top tour.
Portugal

cooking
France