Fall 2022 with SapienStone: see you at the shows!
2022-09-01 17:46:17
In our previous article, we told you about all the September events featuring SapienStone : Area30, Espacio SICI Valencia, and Cersaie Bologna.

The shows continue through fall 2022 with many other opportunities to explore all our SapienStone materials, including the exclusive new ceramics planned for the season.
October and November will see SapienStone in pole position at two further international events: SICAM Pordenone and EquipHotel Paris.

Here are all the details of these two events.
1. SICAM Pordenone
The Friuli-Venezia Giulia region hosts SICAM Pordenone, the International Exhibition of Components, Accessories, and Semi-finished Products for the Furniture Industry.

Now in its 13th year, the event is a unique meeting place for industry operators and buyers from all over the world, with a particular focus on combining technique and design.

SapienStone will be exhibiting its full range of porcelain stoneware kitchen top and living room surfaces, particularly the new products presented during Cersaie 2022, for which SICAM will provide a further opportunity to be known and appreciated.

Come and discover the fascinating materials and colors of SapienStone surfaces, we look forward to meeting you at:

SICAM
Fiera di Pordenone
Viale Treviso, 1
33170 Pordenone (Italy)
October 18-21, 9.30 am to 6 pm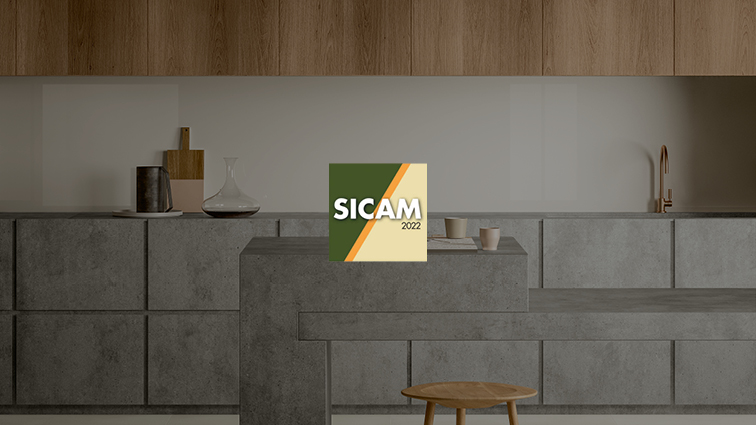 2. EquipHotel, Paris
From Italy, we fly to France, and specifically Paris, for EquipHotel, the 5-day show for hotel and catering professionals scheduled for November 6 to 10, 2022.

The event takes place every 2 years and has always welcomed a wide audience of hotel managers, chefs, caterers, architects, interior designers, and decorators.

The figures for 2022 are very exciting:
113,000 professionals
144 countries
100,000 sqm of exhibition space
Among the 4 main focuses of the event, the "meet & greet" activities will alternate with show cooking and workshops dedicated to the main themes of the event.

For SapienStone it is a complete and stimulating opportunity to present the versatility of its existing materials and new releases: as already demonstrated during Casa Decor 2022 SapienStone is not just about ceramic worktops.

Our surfaces have a very wide range of uses and can be used in spaces other than kitchens, both indoors and outdoors, such as living rooms, bedrooms, walk-in closets, outdoor patios, barbecue stations, and much more.

Visit our stand at the show, here are the details:

EquipHotel Paris
Parc des Expositions de la Porte de Versailles
1, Place de la Porte de Versailles
75015 Paris (France)

November 6-10

Sunday to Wednesday 9.30 am - 7 pm
Thursday 9.30 am - 3 pm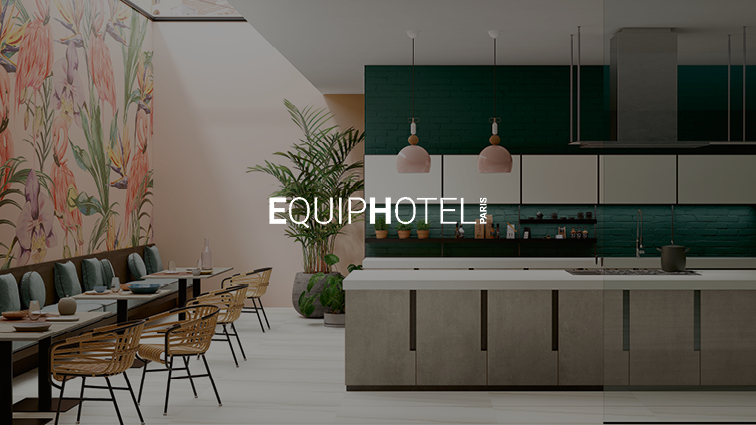 Do you want to speak to our team and discover all the benefits of SapienStone for kitchen and living room designs during the tradeshows?

Request your appointment