Green Surfaces: safety and sustainability with kitchen counters in innovative ceramics
2022-03-22 11:54:05
Running until March 31, the Green Surfaces online marketing campaign highlights our environmental commitment, one which SapienStone has always implemented throughout the production cycle.
Safety and sustainability are seemingly hidden, invisible features, but actually have a significant impact when it comes to innovative ceramic kitchen counters, such as those by SapienStone.
On its digital portal and various corporate media channels during the entire month of March, SapienStone, in partnership with Cocina Integral, is championing best practice in health and environmental management which lies behind all its porcelain stoneware kitchen counters.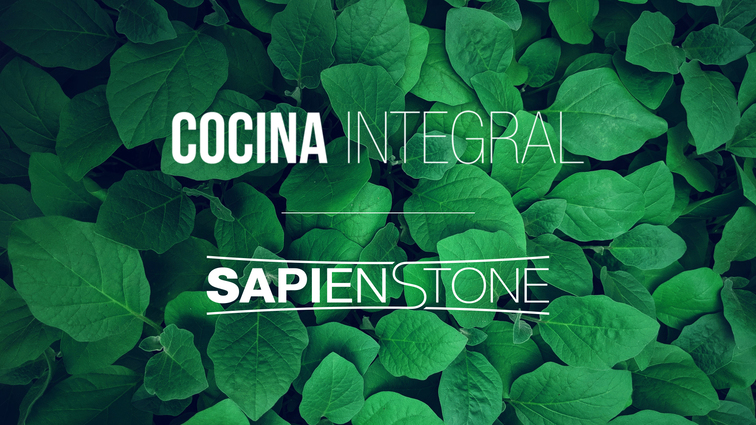 Innovative, eco-friendly ceramic kitchen surfaces
Health and well-being combine with design, safety and environmental sustainability when it comes to SapienStone products.
First and foremost, our mission is to manufacture eco-friendly kitchen counter surfaces in innovative ceramics. SapienStone is part of the Iris Ceramica Group, which for over 60 years has been a market leader and forerunner in innovative sustainability due to informed manufacturing ethics, which respect natural resources.
From this perspective, SapienStone kitchen counters are manufactured in zero-emission factories, certified for their highest environmental standards and use of green manufacturing technology and processes such as:
Using verified natural raw materials.
Water resources recovery and regeneration of processing residues.
Renewable energy sources.
To this should be added meticulous attention to quality, aesthetics and functionality. SapienStone kitchen counters are clearly distinguishable due to their outstanding properties, colors and texture effects, which embody excellence in every project.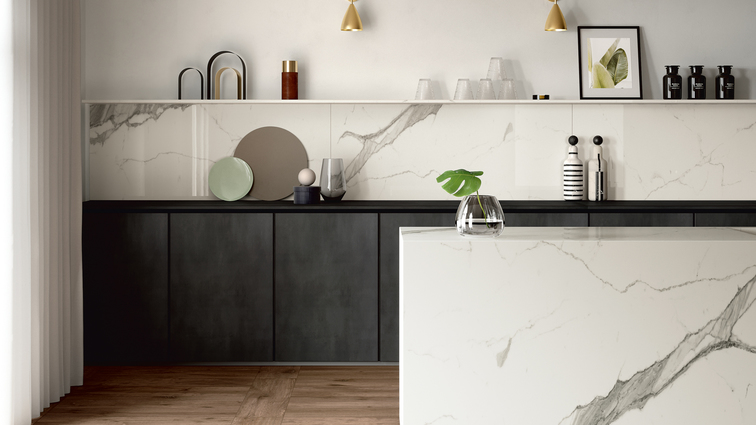 Active Surfaces®: SapienStone's innovative green surface for kitchen counters
At SapienStone, we always ask ourselves how porcelain stoneware could best be used for kitchen counters.
Well-being, alongside resistance to high temperatures, stains, chemicals and wear are just some of the high performance properties inherent in our ceramics, which are exceptionally unique due to the latest safety technology. This is where Active Surfaces®, SapienStone's innovative green surface for kitchen counters comes into play.
Active Surfaces® is a cutting edge surface which guarantees exceptional health and safety due to the titanium dioxide and silver ions' photocatalytic properties. Combined with natural or artificial light and humidity present in the air, this technology makes porcelain stoneware kitchen countertops eco-active, with the following properties:
Self-cleaning and anti-odor
Antiviral
Antibacterial
Anti-pollution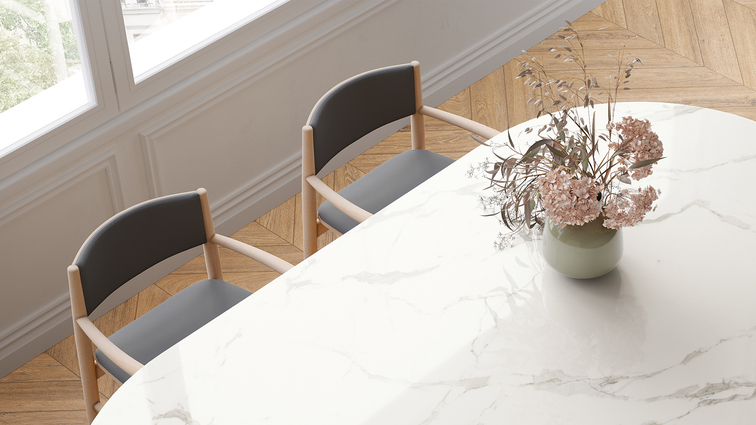 Specifically, SapienStone kitchen counters with Active Surfaces®:
Neutralize bad odors and transform them into harmless molecules.
Prevent dirt from adhering to the ceramics, therefore reducing the use of chemicals and cleaning products which are harmful to health and the environment
Are certified as effective against SARS-CoV-2, the virus responsible for Covid-19
In addition, these high safety standards are further confirmed by "food contact" validation, due to which the surfaces are suitable for coming into contact with any type of foodstuff.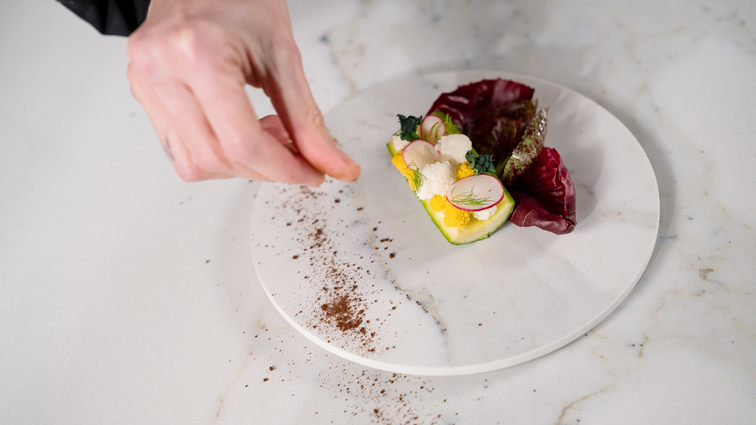 SapienStone therefore offers an eco-friendly, reliable solution in the kitchen, where scientific research, creativity and practicality combine in complete harmony. For a product that puts people at the forefront, in line with design and environmental concerns.
Discover the potential of SapienStone kitchen counters, tables and worktops. Find out more from our dedicated team.