SLAB LAB® By Moda Line: porcelain stoneware kitchen counters are a huge success in the United Arab Emirates
2022-03-22 16:38:12
SapienStone porcelain stoneware kitchen counters are a huge success in the United Arab Emirates.
Moda Line, the exclusive distributor of SapienStone in the UAE, had the Grand Opening of the SLAB LAB® by Moda Line last March 1st, 2022 enabling the public to view the entire SapienStone range of kitchen counter ceramics at first hand.
What makes SLAB LAB® Dubai so special and why visit?
Let's find out.
SLAB LAB® by Moda Line is an exclusive concept of display of SapienStone products.
The showroom which is located in Dubai has been created by Mr. Omar Madi the founder of Moda Line which is the exclusive distributor of SapienStone products in the United Arab Emirates.
Following its prestigious Grand Opening on March 1st, SLAB LAB® is the first store in the Middle East where the entire range of SapienStone ceramic countertops can be seen at first hand.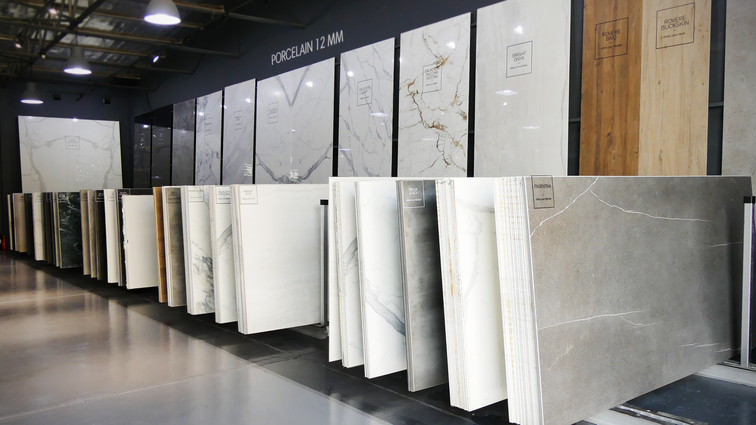 As the term "slab" suggests, in the showroom you can view SapienStone's extra-large format ceramics, which are available in numerous effects, colors and designs.
The selection in the SLAB LAB® Dubai showroom is totally unique in the country and one of the factors that makes it an exclusive point of reference for SapienStone porcelain stoneware kitchen counters in the Arab Emirates. And it doesn't stop there. SLAB LAB® has many other surprises in store, discover more In the following section.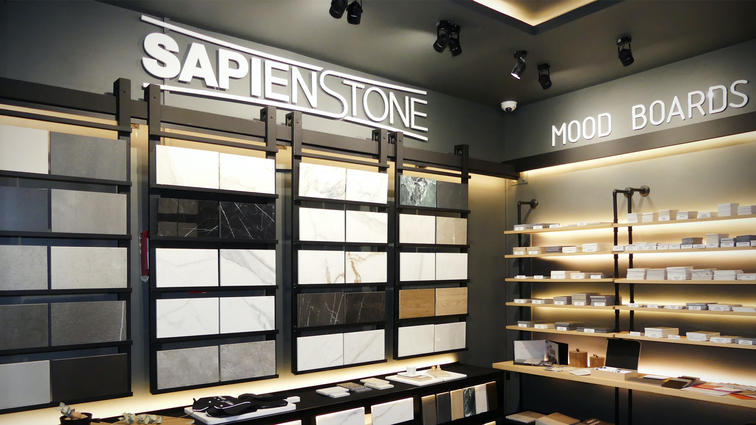 SapienStone ceramic kitchen counters on display at SLAB LAB® Dubai showroom
Slab Lab® by Moda Line was launched as a fully inclusive experience aimed at both business and private customers. Inside, you will be guided by 360-degree expertise, empowering you to make conscious, informed decisions. During your visit to SLAB LAB® you can see, touch and explore in great detail all the SapienStone kitchen counter ceramics. Just like an art gallery, the Dubai showroom displays large size ceramic slab "canvases" in all their beauty, providing comprehensive insight into the products and their features.
With over 40 different patterns and textures in the center aisle alone, SLAB LAB® Dubai is an exciting, unmissable venue. In addition to the permanent display of SapienStone large format ceramic surfaces, there are small-scale ateliers focusing on training and interior design ventures such as:
Mood Boards Corner
Ideas & Edges Corner
Product Certificates
Video Presentations

First on the list is a space decorated with various scaled-down SapienStone patterns (Moodboards), where visitors can find inspiration for any project they have in mind. The second, on the other hand, is aimed at the various applications of SapienStone products, in particular focusing on thicknesses, textures and finishes.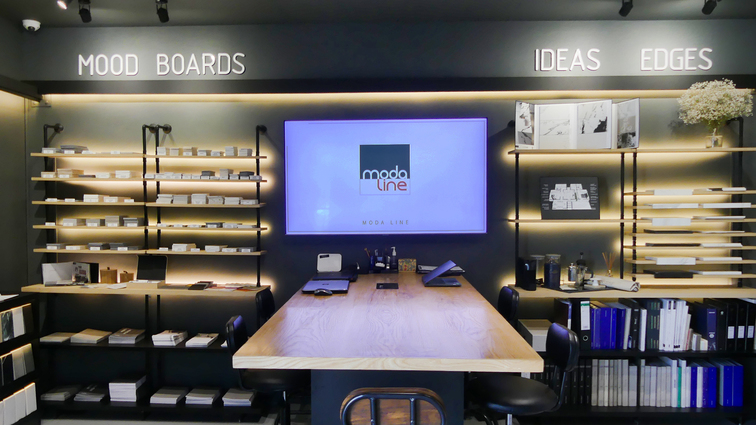 Since reopening, SLAB LAB® showroom Dubai has welcomed numerous celebrities and industry leaders in the architecture, design, interior design and surface application sectors.
What is the most popular kitchen countertop in Dubai and the United Arab Emirates?
During our partner Moda Line's 20th anniversary and at the SapienStone SLAB LAB® showroom opening in Dubai, all eyes were on the kitchen counters in white marble effect stoneware such as:
Now over to you, which SapienStone kitchen counter do you prefer?
Explore all the possibilities and choose the most suitable for your project.