How are Sapienstone porcelain slabs made?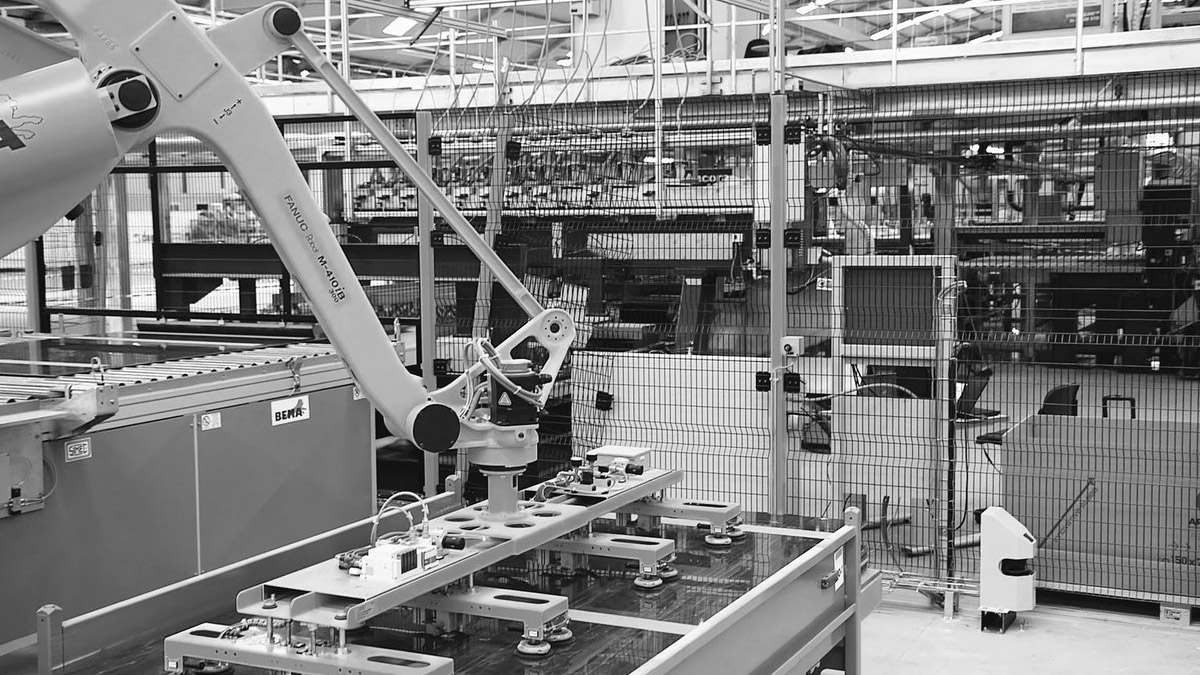 Sapienstone is made in Italy, and specifically in the village of Castellarano, where our company has its plant and workshops; we use latest generation machinery, and all stages in the production of porcelain stoneware are subject to strict quality control.
In the video you can observe the entire industrial process, and a description follows of all the steps involved in production of our porcelain slabs.
Our product is composed primarily of mineral clays and other materials derived from glass, which are inspected before they are used in the production process.
Making the base. In the first stage, the mineral raw materials to be used in the product are prepared. Unlike other companies in the sector, we produce all our own raw materials in-house, ensuring that we have control over the entire industrial process, from start to finish. Mineral clays are pulverised and mixed with water. 40% of our raw materials are made recycled materials.
Pressing. Raw materials are subjected to a process of continuous pressing that compacts the product, with sufficient pressure to guarantee all the technical properties required of a kitchen countertop.
Drying. Prior to moulding, the base is introduced into a dryer to eliminate all the moisture from the product before applying enamels during moulding.
Printing. This stage completes the design of the upper part of the product with application of various enamels, using the latest digital moulding technologies.
Forming process in the furnace. Pieces are introduced into the furnace, which reaches a temperature of 1200°, and then cooled.
Packing. Our plant is the only one in the world to be entirely automated, and we guarantee proper packing of slabs for delivery in perfect condition, anywhere in the world.
Numerous quality controls specific to the kitchen countertop and furnishing market are conducted throughout the process, ensuring that customers never make any complaints about our top quality materials.