What Is Porcelain?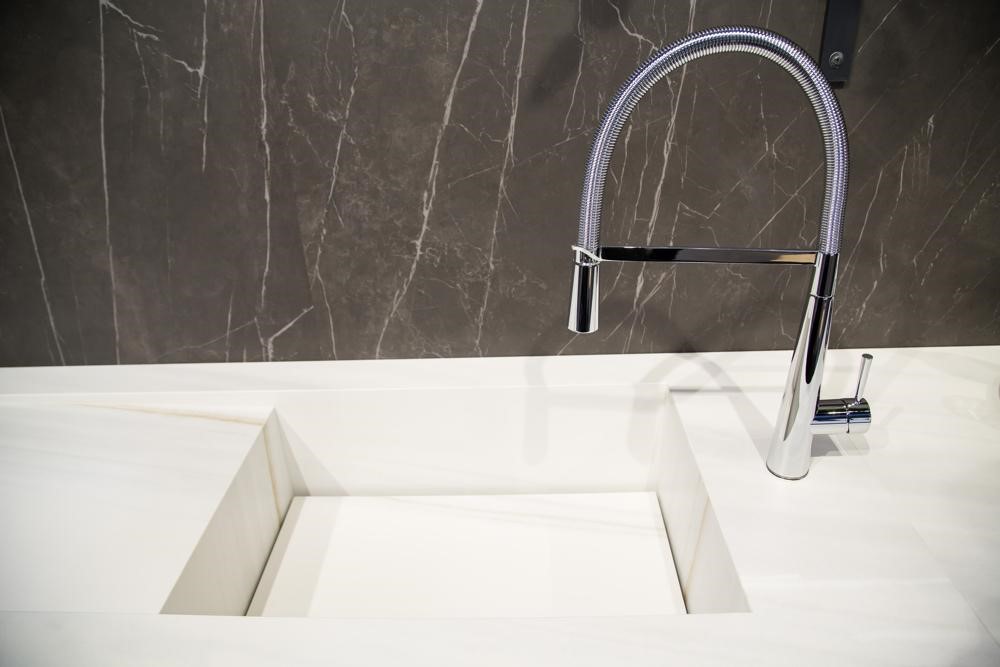 Updating your kitchen countertops can bring your home an endless amount of benefits. Remodeling your kitchen and updating your countertops play a major role in the overall theme and design of your home. With so many different countertop options to choose from, it can be quite difficult to make a unanimous decision. Sapien Stone will guide you through some of the top countertop materials in the industry. Porcelain is one of the strongest and hardest countertop options out there.
Due to the fact that porcelain does not get talked about as much as marble, many homeowners may not be too familiar with what it actually is. Porcelain is a high-quality engineered stone made from kaolinite clay. The kaolinite clay is baked in high temperatures of 1200 to 1400 °C. It is baked in really high heat so it will harden into a highly durable and dense material. There are impurities that exist in the clay such as mineral oxides, feldspars, and silica. Fortunately, instead of this material detracting from porcelain's great quality, it adds to strength and color, making it that much more appealing. Let's move forward and break down the pros and cons of Porcelain stone.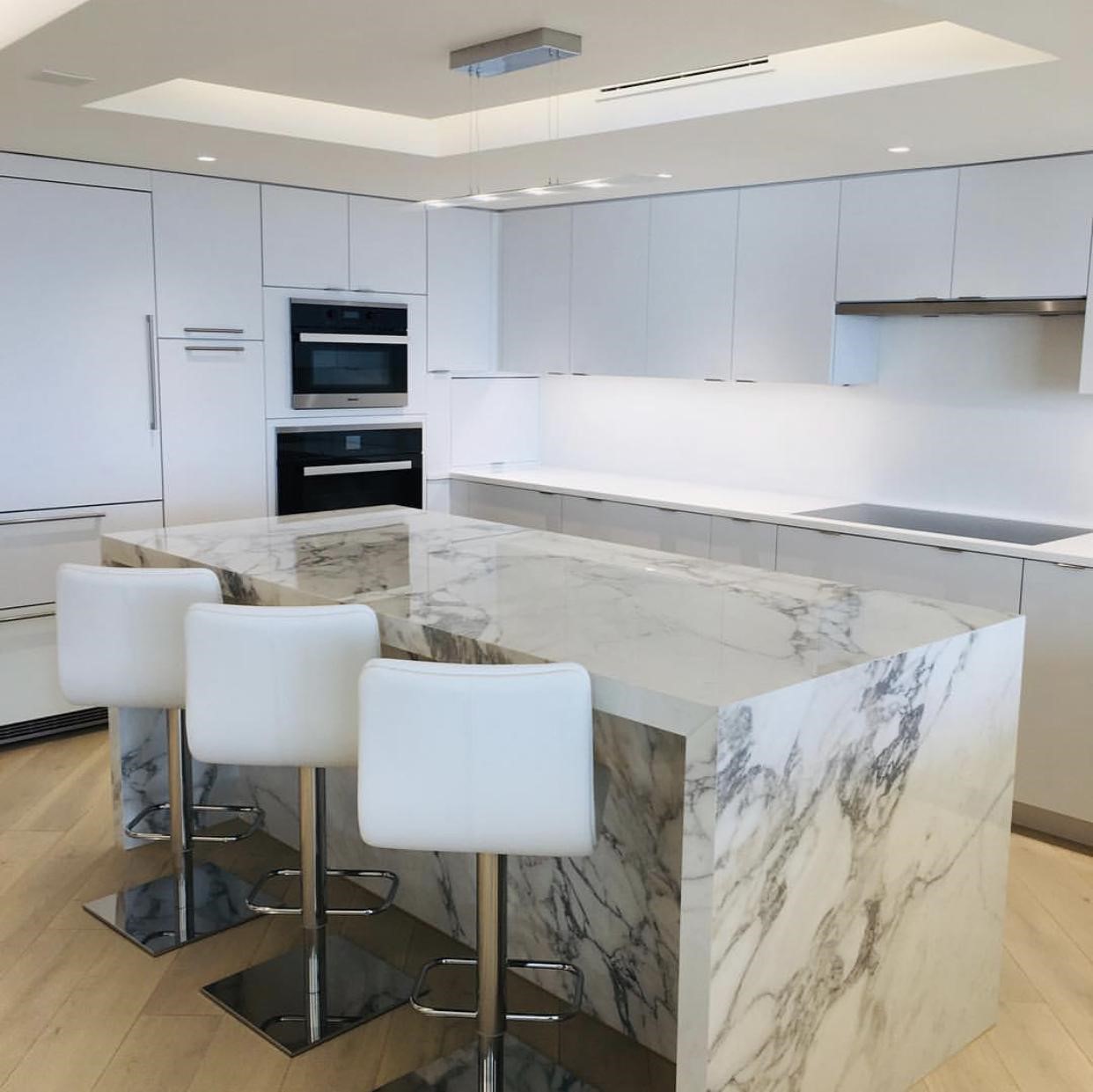 Advantages Of Porcelain
Heat Resistance
After getting baked in extremely hot fabrication temperatures you can bet that this stone has insurmountable heat resistant qualities. You could take your iron cast pan and place it directly on top of your porcelain and it would be just fine. However, we do not advise you to do so. The more you take care of your porcelain countertops, the longer their lifespan will be.
Tough Structure
Porcelain is an astonishingly tough stone! It is, in fact, stronger than the very hardy granite. If you are in search of a robust countertop material then porcelain is right for you. Porcelain surprisingly surpasses granite's strength by approximately thirty percent & does this at a much lower weight. The tough structure of porcelain also makes it scratch resistant. You could dice, slice, and chop your food directly on the countertop without damaging the surface. Even though you can do this, we still recommend using a cutting board. It is better to be safe than sorry.
Impervious To Water
The TCNA publically noted that porcelain is impervious to water. This top-rated countertop material's water absorption is less than 0.5 percent. This means it passes the very strict ASTM C373 material test. How is this beneficial to you? Let's say that you accidentally spilled your drink on your countertop, you would not have to run & wipe it off. The liquid agent could hang out for a little while before you had to clean it up.
Stain Resistant
Porcelain is not only heat resistant but it is also a stain resistant stone. This means that because it is a nonporous stone, you do not have to worry about sealing your kitchen countertops. You still may, if you would like to do so but it is simply not required. Porcelain is extremely easy to care for and maintain so it's stain resistant qualities is simply a plus! What more could you ask for than moisture resistant countertops!
Environmentally Friendly
It is no secret that porcelain is an environmentally friendly option. If you are all about saving the planet then Porcelain is a great countertop material to go with. Porcelain is manufactured in a very responsible manner which makes porcelain a top choice for remodeling contractors and builders. It is good to note that when you are ready to get rid of your porcelain countertops, you can advantageously recycle them.
Marble Look-Alike
One great aspect of porcelain stone is that it can mimic marble very well. If marble is not within your budget frame you can choose a porcelain pattern that directly resembles marble stone. Colors or patterns will be added in during the process of fabrication for your final product and it looks exceptional with our through-body technology. You could also look into getting a solid color if you would like. What better way to win than to get a porcelain countertop that looks just like marble except it is much more durable.
Disadvantages Of Porcelain
High-Impact Cracks
How can there be any cons with so many pros? To be honest, there are not many cons for porcelain countertops. You should keep in mind that you will find cons no matter which countertop material you choose. It is better to know what to look out for and avoid potential damages rather than not knowing at all. We do not believe ignorance is bliss. Porcelain may crack upon high impact. There is not one countertop material that is proof of anything.
Limited Edge Profiles
This is not a huge turnoff but it is still good to know that porcelain countertops do not have many edge profile options. Porcelain stone is normally thinner when compared to other materials. We find that a mitered edge would be a good choice because it will create the illusion that it is thicker. You can also consider a squared edge.
For more information about porcelain countertops straight out of Italy, contact the Sapien Stone expert today.