Would you like to host an event with the Sapienstone truck in your store?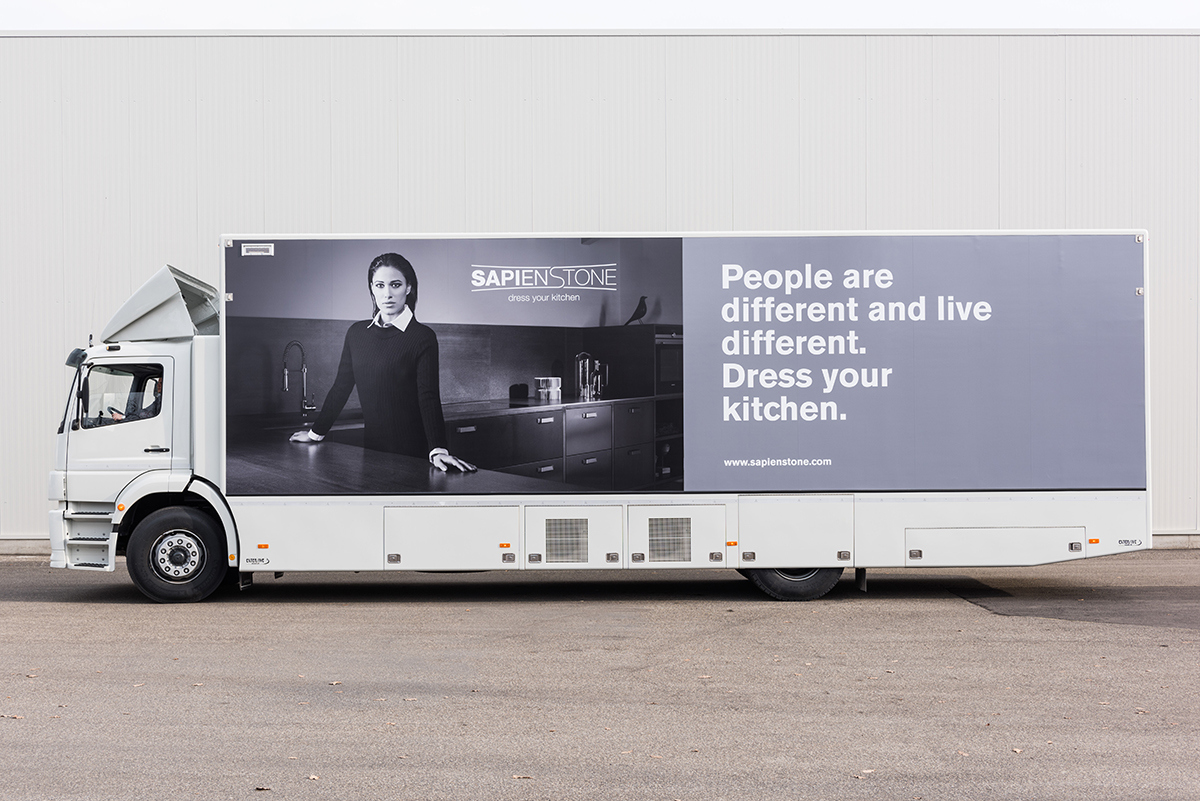 The Sapienstone truck travels all over Europe promoting our product among marble workers, designers, wholesalers and consumers: a mobile showroom where visitors can view the entire range of Sapienstone colours and a number of possible applications of the material.
Our truck is available to everyone who works with us (wholesalers, marble companies, furniture manufacturers and kitchen stores) to show off our product and the latest new developments. The truck takes up about 50 m2 of space when open, which means you need to have enough space and obtain authorisation to park it.
If your company works with Sapienstone and you would like to host our truck, please contact our staff to arrange for a visit. We will assess whether the truck can be brought to you for a joint presentation when one of our tour itineraries brings us to your area. Follow our truck's route on our Facebook page.
The Active Surfaces® brand is not available for import, purchase or distribution in the United States of America and territories. Any and all product claims and descriptions contained on this website or in other sales or promotional materials regarding the Active Surfaces® brand, including claims and descriptions of its public health benefits and antimicrobial or antibacterial effects, are not applicable in the US states and territories.