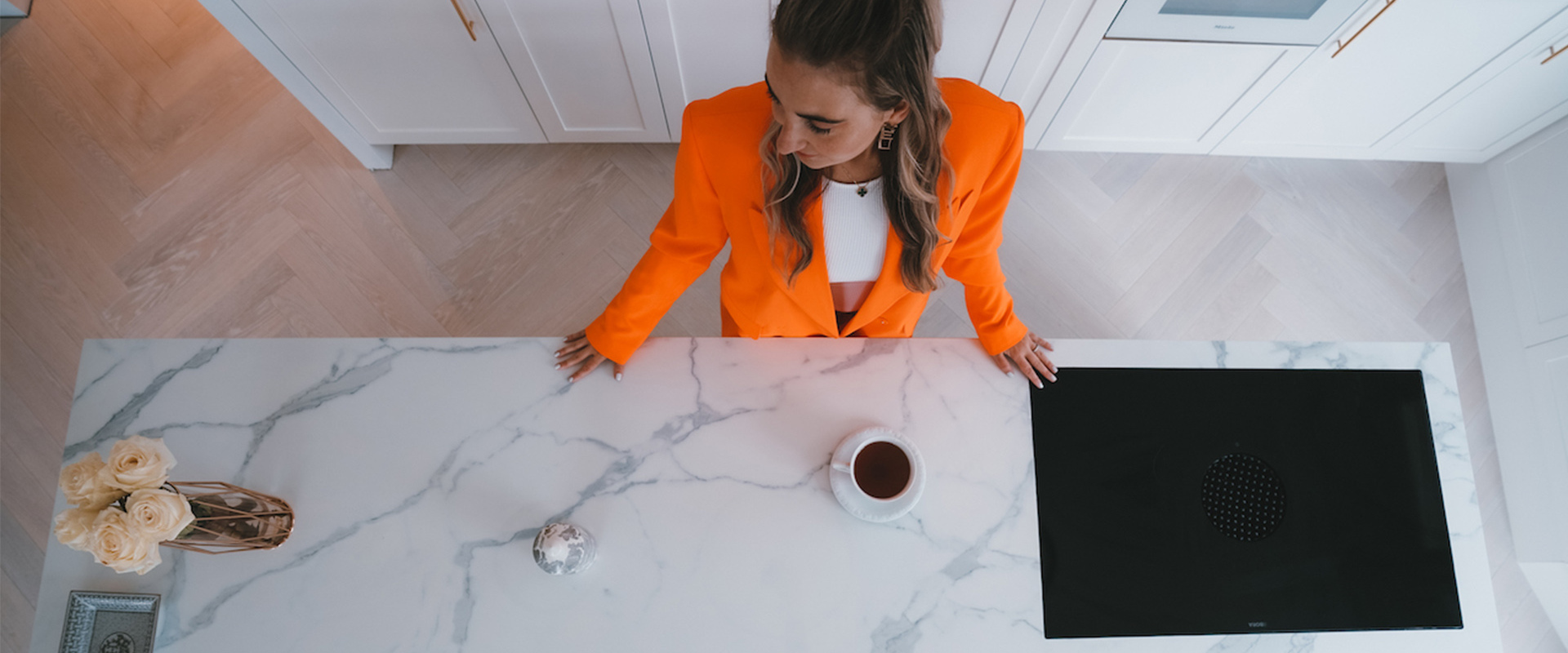 Making the most of the kitchen with marble-effect surfaces
2021-07-30
Stefanie Helen of The Pink Macaron recently dedicated an article on her blog to the marble-effect trend in the kitchen, in which she discussed the SapienStone Calacatta Light surface she chose for her new kitchen.
Initially oriented toward a marble countertop, Stefanie changed her mind when she encountered SapienStone and realised how much more practical and resistant high-tech ceramic would be.
In addition to technical benefits like resistance to temperature excursions and blows, it was the aesthetic performance of SapienStone surfaces that conquered her. She used them in her island kitchen, on the walls, and for the top of her dining table too, because SapienStone slabs can also be used to make furnishings!
Find out more in her post on the topic, in which Stefanie explains how she combined marble-effect porcelain surfaces with other materials and elements.
The Active Surfaces® brand is not available for import, purchase or distribution in the United States of America and territories. Any and all product claims and descriptions contained on this website or in other sales or promotional materials regarding the Active Surfaces® brand, including claims and descriptions of its public health benefits and antimicrobial or antibacterial effects, are not applicable in the US states and territories.